The ancient Chinese mind-body exercise of Tai Chi can help relieve the symptoms of depression in older people.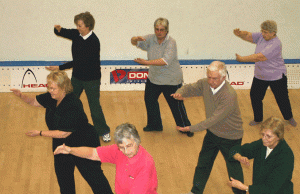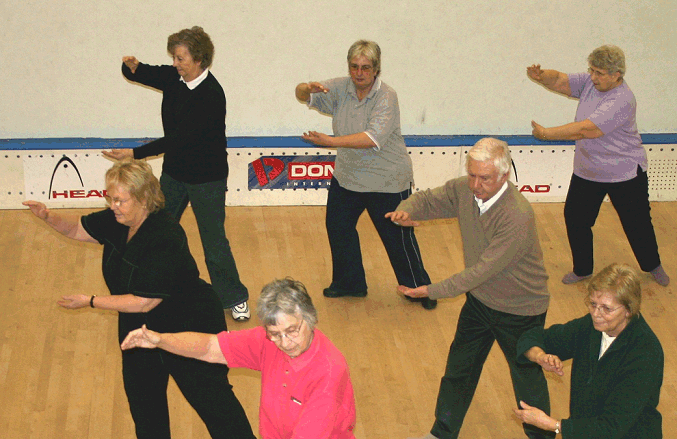 More than 18 million American adults suffer from depression, and 2 million of them are age 65 or older. A new study from the University of California at Los Angeles shows that 10 weeks of Tai Chi classes for 2 hours per week helped to relieve depressive symptoms, as well as improve quality of life, memory, and cognition, and provide more overall energy, among 112 adults age 60 or older with major depression who were also treated with an antidepressant drug.
The study in the current online edition of the American Journal of Geriatric Psychiatry is the first study to demonstrate the benefits of Tai Chi in the management of late-life depression, said lead author Dr. Helen Lavretsky, a UCLA professor-in-residence of psychiatry.
Any kind of exercise may seem the last thing you want to do if you are depressed, but exercise may help relieve your symptoms. The links between anxiety, depression, and exercise is quite robust. There's good evidence to suggest that exercise can improve depression and anxiety, and exercise may be just as good as drugs in treating depression.
Exercise probably helps in a number of ways, including releasing feel-good brain chemicals (neurotransmitters and endorphins) and reducing immune system chemicals that can worsen depression. Exercise has many psychological and emotional benefits as well. These include gains in self-confidence, feeling better about your appearance, relaxation of the mind, and enhancement of social interactions.
A number of Tai Chi studies have reported improvement in mood, decreases in anxiety, and enhancement in vigor. A recent meta-analysis of 40 Tai Chi studies including more than 3,800 subjects conducted by Dr. Chenchen Wang from the Division of Rheumatology at Tufts University School of Medicine found that Tai Chi reduced stress, anxiety, depression, and mood disturbance, and increased self-esteem.
"Tai Chi provides a perfect combination of exercise, mood enhancement, stress reduction, and social support," says Dr. Peter Wayne, Director of Tai Chi and Mind-Body Research Programs at Harvard Medical School's Osher Research Center. "Being part of a group has therapeutic value for a variety of medical conditions, including depression and anxiety. In ongoing Tai Chi classes, students develop a strong sense of community, and with rich interactions and support from teachers and peers, often undergo a profound journey of self-discovery."
Tai Chi may just be a natural way for our aging population to handle the psychological aspects of depression and improve their physical health at the same time.
3 Responses to "Tai Chi Helps Ease Depression in the Elderly"