Meditation can generate many health benefits.
Those health benefits, according to Yang Yang, PhD, a noted New York Tai Chi researcher and author, include:
• kindness toward ourselves and the rest of the world
• enhancement of mental and physical agility
• better sleep, digestion, bowel function, and sexual function
• cultivation of tranquility, joy, and resilience in daily life
• awareness of our mind, body, and spirit
• awareness of reality
• acceptance of differences between ourselves and others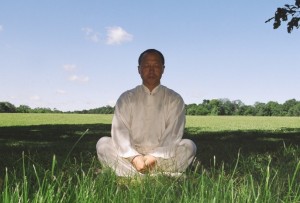 In the January issue of Yang-Sheng, Yang outlines how he cultivates awareness, which includes meditating on one or another of these maxims, choosing the one that best applies to the situation:
1. The world is yin and yang; we are all different.

2. Everyone is seeking his or her best interests or happiness, including ourselves.

3. Nothing is personal.

4. The meaning and purpose of life.

He also works on the following principles:
1. Gratitude.
2. Kindness and love.
3. Acceptance of differences between self and the rest of the world, and acceptance of imperfection in life.
4. Forgiveness.
5. The golden rule.
"There are no fixed ways to apply these maxims and principles," Yang writes.
"You can apply one maxim and one principle on one day, and apply another on the following day until you apply all of them.
Or, you can apply more than one maxim and principle to the same situation.
However, one maxim and one principle may be easier for beginners.
After I have meditated through several of these notions, I feel energized, peaceful, joyful and ready to start out a new day to do something for myself, my family, and my community.
I find this method of categorized meditation leads me easily into quiet.
It does this not only by improving my ability to manage my daily stress, but also — and more importantly — by reducing the stressors.
Meditation helps me realize that I have created stressors through my rumination, and that those stressors should never have been stressors at all.
New stressors can arise every day.
The good news is that we can develop a habitual mental pattern to neutralize them.
In this way, we can make some stressors less stressful, and eliminate others entirely.
We can reduce the stress of our daily lives.
And we can make positive thinking our way of life."