Imagine if you could tell when you were about to tear a rotator cuff well before it happened.
That's what researchers at Washington University in St. Louis hope to be able to do for athletes, and possibly prevent sports injuries.
They have developed algorithms to identify weak spots in tendons, muscles, and bones prone to tearing or breaking.
The technology may one day help pinpoint minor strains and tiny injuries in the body's tissues long before bigger problems occur.
"Tendons are constantly stretching as muscles pull on them, and bones also bend or compress as we carry out everyday activities," said senior investigator Stavros Thomopoulos, PhD, Professor of Orthopaedic Surgery at Washington University.
"Small cracks or tears can result from these loads and lead to major injuries.
Understanding how these tears and cracks develop over time therefore is important for diagnosing and tracking injuries."
Visualizing Weak Spots
The researchers have developed a way to visualize and even predict spots where tissues are weakened.
To accomplish this, they stretched tissues and tracked what happened as their shapes changed or became distorted.
The new, more powerful algorithm allowed them to find the places where the tears were beginning to form and to track them as they extended.
They believe the algorithms can be used to measure the pressures and forces that act on the body and cause tissues such as muscles and tendons to crack or tear.
Predicting Rotator Cuff Tears
"If you have a small tear in the rotator cuff, when the tendon stretches, that crack may get bigger," said Thomopoulos.
Eventually, they hope to predict problems in tendons and muscles as in the rotator cuff.
"If you have a perfectly normal rotator cuff, you can image it in a way to see how the tendon performs moving up and down.
If the tendon is normal, then the strains on it will be normal.
If you have a weak spot in the rotator cuff, the strains in that local area that may be starting to degenerate would probably be higher," he said.
Those higher strains could predict problems.
This could also help them learn why some surgeries to repair rotator cuff injuries ultimately fail.
Their goal is to increase the odds that the tissue in the shoulder will heal following surgery, and they believe the new algorithms could help them get closer to that goal.
They also want to use the algorithms to prevent additional injuries following surgery to repair knees, shoulders, and other tissues.
So far, they have only used the algorithms in the laboratory on materials, such as plastic wrap, and in animal models.
How soon the new algorithms could be used in patients depends on getting better images of the body's tissues, they said.
The researchers reported their results online on August 27, 2014 in the Journal of the Royal Society Interface.
If you have heart disease, you may want to find a physical activity that you can easily maintain.
The slow-paced "meditation in motion" of Tai Chi may be just what the doctor ordered.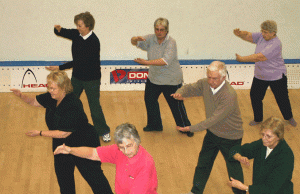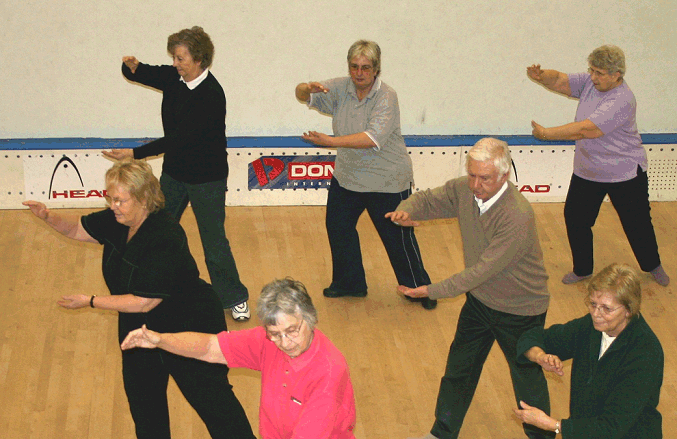 Based on the existing evidence, Tai Chi is a promising addition to regular heart care.
Cardiac rehabilitation programs are, unfortunately, underused.
"Tai Chi may be a good option for those unable or unwilling to engage in other forms of physical activity, or as a bridge to more rigorous exercise programs in frail patients," says Peter Wayne, Ph.D., assistant professor of medicine at Harvard Medical School and the director of research for the Osher Center for Integrative Medicine, jointly based at Harvard Medical School and Brigham and Women's Hospital in Boston.
"If your doctor says you have borderline high blood pressure and you are not certain you want to begin drug therapy, a non-pharmacological approach such as Tai Chi may be a way to keep your blood pressure in check.
If you have established high blood pressure and find it difficult to engage in a regular exercise regimen, again, think about using Tai Chi to aid the treatment program your doctor has designed for you."
Regular physical activity, including Tai Chi, has beneficial effects on many risk factors for heart disease, such as high blood pressure, high cholesterol levels and pre-diabetes, says Ruth E. Taylor-Piliae, Ph.D., R.N., associate professor and Robert Wood Johnson Foundation nurse faculty scholar alumna at the University of Arizona's College of Nursing in Phoenix, where she conducts Tai Chi research.
"Regular physical activity promotes weight reduction, which can help reduce high blood pressure.
Exercise can lower total LDL, or "bad", cholesterol levels, as well as raise HDL, or "good", cholesterol levels," she says.
"Among those with pre-diabetes, regular exercise can aid the body's ability to use insulin to control blood glucose levels."
Importantly, all studies to date suggest that Tai Chi may be safe for heart patients.
It may offer you additional options, whether in addition to a formal cardiac rehab program, as a part of maintenance therapy or as an exercise alternative.