Archive for the 'A Baby At Last!' Category
The most common identifiable cause of infertility in men is a varicocele.
Approximately one third of infertile men who have never fathered a child have a varicocele, and up to 80% of men who were once fertile, but are now infertile, also have a varicocele.
Varicoceles are abnormally enlarged veins draining the testicles.
They cause pooling of blood in the scrotum and a rise in testicular temperature.
Even one degree rise in temperature in the scrotum can have an adverse effect on sperm production and testosterone function.
The good news is that varicoceles are treatable, writes Marc Goldstein, MD, who is the Matthew P. Hardy Distinguished Professor of Reproductive Medicine and Urology at the Weill Cornell Medical College of Cornell University, and Surgeon-in-Chief, Male Reproductive Medicine and Surgery at the New York Presbyterian Hospital, Weill Cornell Medical Center in New York, in a blog for the American Fertility Association.
"Dozens of reports have been published demonstrating the benefit of varicocele surgery to improve sperm counts," writes Dr. Goldstein, who is also co-author of the book A Baby at Last!.
"Yet, varicocele repair remains controversial, particularly for small varicoceles that can't be seen or felt on a physical exam.
Studies have shown greater improvements in semen quality for repair of large varicoceles compared with smaller ones."
Dr. Goldstein details how he developed a microsurgical technique of varicocele repair using an operating microscope.
This technique can help couples achieve a 43% pregnancy rate after 1 year.
Microsurgical varicocele repair also:
— decreases sperm fragmentation, or the breaking up of DNA strands into pieces
— may cost less than in vitro fertilization with a single sperm injection (intracytoplasmic sperm injection, or ICSI)
— can induce sperm formation and help achieve pregnancy for couples in which the man has a zero sperm count (azoospermia) or a severely low sperm count and low sperm motility
— improve testosterone levels in two-thirds of men
"In conclusion, varicocele repair is a cost-effective treatment of infertility," writes Dr. Goldstein.
"Men can upgrade to normal semen, which can allow for a natural pregnancy, or upgrade to semen of adequate quality for intrauterine insemination.
Men with azoospermia may produce ejaculated sperm adequate for ICSI.
Even if a man remains azoospermic, varicocele repair may enhance spermatogenesis allowing enough sperm production for ICSI.
Finally, microsurgical varicocelectomy will improve testosterone levels in a majority of men, which is a men's health issue aside from fertility."
Three-time mom Celine Dion says she would love to do it again – have another baby, that is.
The superstar singer has conceived twice through in vitro fertilization (IVF) with the help of Zev Rosenwaks, MD, director of the Center for Reproductive Medicine at the Weill Cornell Medical Center in New York City.
Her first son, Rene Charles, is now 10 years old, and her twin boys, Eddie and Nelson, will turn 1 this October.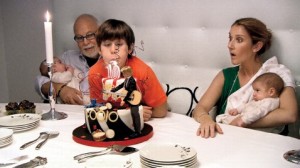 In A Baby at Last!, written by Dr. Rosenwaks and Marc Goldstein, MD, director of the Center for Male Reproductive Medicine and Microsurgery at Weill Cornell, Dion wrote:
"When I think about my association with Dr. Zev Rosenwaks, I think about the extraordinary talent and intelligence that allows him to combine nature and genius, to create new life.
I am forever in awe of this, and I'm forever grateful for his wonderful talent."
On "Good Morning America" on September 20, when asked if she would like to add to her family, Dion said:
"We'd love to."
"It's the biggest gift that you can offer yourself."
She added: "Is it gonna be possible?
"Is it gonna happen?"
"I don't know."
Dion's wish for more children will be part of the 90-minute documentary, "Celine: 3 Boys and a New Show," airing October 1 on OWN, the Oprah Winfrey Network.
Dion told GMA "Now I'm in my 40s and I think I'm blessed with my family and husband (Rene Angelil).
I'm very privileged to have them.
It's what I'm the most proud of, my family, my kids."
In her book, Celine Dion: My Story, My Dream, published just after Rene Charles' birth, Dion wrote about the meaning of family.
"The one thing that we have been working on so hard all these years is this family.
To us, this great family is more important than anything else, and no other accomplishment makes us so proud."
She also discussed plans back then to give birth again.
"The idea of having another baby is already in the back of my mind.
One of my eggs that been inseminated with Rene's sperm is kept at the fertility clinic.
It will be possible to place it back in my uterus.
If everything goes well and, and it's God's will, my belly will once again be home to a child from the man I love."
And now shes thinking of the possibility of a third IVF procedure.
"I think the best is yet to come," she said.
A number of lifestyle factors play a role in a man's fertility.
About 25% of the time, a man could have avoided infertility by being more aware of lifestyle choices that can harm sperm, says male fertility expert Marc Goldstein, MD, in a new article in the Wall Street Journal about the surprising causes of male infertility.
The article highlights certain lifestyle factors, specifically an adolescent groin injury, cigarette smoking, heavy drinking, intense cycling, and even using a laptop directly on the lap.
In A Baby at Last!, Dr. Goldstein and co-author Zev Rosenwaks, MD, fertility experts at New York Presbyterian/Weill Cornell Medical College, provide a list of lifestyle factors that can impair a man's fertility.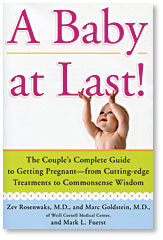 These include:
–smoking cigarettes
–heavy drinking
–stress
–excessive weight
–exposure to heat
–recreational drug use
–sexually transmitted diseases
–genital infections that lead to sperm busters called antisperm antibodies
–drugs to improve sexual performance
–health kicks such as too-strenuous exercise
On Dr. Goldstein's Cornell Institute for Reproductive Medicine website, he describes "10 Tips to a Fertile Lifestyle" that provide guidelines on how a man can maintain his fertility.
In their book, the two fertility doctors suggest what a man and a woman can do to "upgrade" their fertility.
Their take-home messages for men are:
• To optimize your chances of producing viable sperm, live a fertile lifestyle: don't smoke, limit your drinking, minimize stress, be physically active, maintain a healthy weight, eat lots of fresh fruits and leafy, green vegetables, take fertility-enhancing vitamins, and avoid recreational drugs.
• Protect yourself from damage from sexually transmitted diseases.
• If you take prescription medications regularly or you need cancer therapy, talk with your doctor about strategies to preserve your sperm.
• Reduce your exposure to environmental hazards.
• If you are a man, avoid activities that raise the temperature of your testicles, ask your doctor for help with erectile problems, and don't take hair-growth pills.
Adopting these healthy lifestyle habits, and avoiding negative habits, will help preserve your fertility and increase your chances of fathering a child.
The media treat Mother's Day as a news peg to publish articles about happy families celebrating having children.
Headlines recount tales of how couples celebrate Mother's Day after in vitro fertilization (IVF) treatments for endometriosis and blocked fallopian tubes or to overcome production of too few eggs.
Other articles tell of dozens of IVF moms gathering at a fertility clinic to form their own support group.
But infertility may cause a tremendous amount of strain on relationships with family and friends, particularly on Mother's Day.
Family gatherings may be particularly painful as you deal with loss and grief.
Some families and friends are supportive, while others just add to your stress.
This may make you angry or cause you to isolate yourselves from them.
You may feel jealous of friends and relatives who have babies.
Friends and relatives may aggravate the situation by repeatedly asking you when you plan to have a baby, or by unwittingly talking endlessly about their own children.
Some family members may want to help, but don't know what to do or say, while others may prefer to avoid the topic completely.
Many people feel uncomfortable discussing infertility because it relates to having sex.
The older generation may be ignorant of modern technology and new methods of conception.
Siblings and friends may flaunt their own fertility, intentionally or unintentionally.
If you feel a lack of understanding, you may not want to go home for the holidays or may decide to avoid anything having to do with children.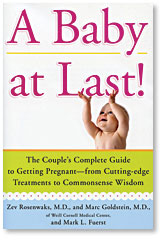 But you don't want to sacrifice your social networks just when you need them the most, say Weill Cornell fertility experts Drs. Zev Rosenwaks and Marc Goldstein, the co-authors of A Baby at Last!.
If you put a temporary limit on contact with insensitive family members and friends, seek out help from other more supportive friends and family members, therapists, or online or in-person infertility support groups, they write.
Also, a family gathering may be the right time to share your experiences with family members.
The doctors suggest you might speak to one or two family members ahead of time and let them spread the word, or simply answer probing questions honestly.
Be aware of who is capable of being understanding and supportive, and increase your time with those people.
Reduce your time with those who cannot provide the support you need.
Also, take heart that more and more fertility treatment are now available to couples.
Half of all women under age 35 going through one IVF cycle at Weill Cornell take home a baby.
In a bit of shameless promotion, I'm proud to state that the American Society of Journalists and Authors (of which I'm a long-time member and past president) just announced its list of ASJA 2011 Awards, and A Baby at Last! won an honorable mention in the Outstanding Book Service/Self-help category: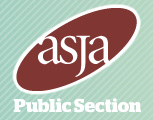 The awards will be presented on April 29 during the 40th Annual ASJA Writers Conference, which will be held in New York City, April 29 – May 1, 2011.
Here's a list of all the award winners:
2011 Award Winners
Outstanding Book Awards

General Nonfiction:
Winner: Murder in the High Himalaya (Public Affairs) — Jonathan Green
Honorable mentions:
The Lost Dogs: Michael Vick's Dogs and their Tale of Rescue and Redemption (Gotham) — Jim Gorant
The Tin Ticket: The Heroic Journey of Australia's Convict Women (Berkley Books) — Deborah J. Swiss
Memoir/Autobiography
Winner: Crossing the Heart of Africa (Harper Perennial) — Julian Smith
Service/Self-help

Winner: Green Sense (The Taunton Press) — Kevin Daum
Honorable mentions: A Baby at Last (Simon & Schuster) — Mark Fuerst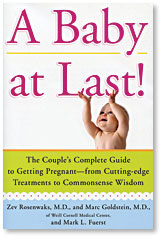 The Complete Guide to Self-Publishing (Writers Digest Books) — Marilyn Ross
Children/YA
Winner: My Orange Duffel Bag (Operation Orange Media) — Echo Garrett
Outstanding Article Awards Business/Technology
Winner: "Take us to the River" (Fast Company) — Michael Fitzgerald
Honorable Mentions:
"Entry Fee" (Proto) — Rachael Moeller Gorman
"How to Save the Grasslands" (Time.com) — Judith Schwartz
First-person (personal experience or dramatic narrative)
Winner: "My Mother's Brain" (D Magazine) — Beatriz Terrazas
Honorable mention:
"Do it Yourself Genetics" (Duke Magazine) — Barry Yeoman
Lifestyle
Winner: "A Strange and not Unpleasant Experience" (Bicycling Magazine) — Florence Williams
Honorable mention:
"Timeless Sardines" (Leite's Culinaria) Mary Ann Castronovo Fusco
Personal essay/opinion/op-ed
Winner: "Taking Grief Step by Step" (Whole Living) — Judi Ketteler
Honorable mention:
"Hometown Exile" (Texas Observer) — Beatriz Terrazas
Profile
Winner: "How Mya Saved Jacob" (Spirit Magazine) — Kate Silver
Honorable Mentions:
"Little Bill Clinton: Easing into a Comfort Zone" (The Christian Science Monitor) — Mary Wiltenburg
"Looking for a Greener Way of Death" (Salon.com) — Rachel Dickinson
Reporting on a significant topic
Co-winners: "Where are we Headed? The Future of Energy" (The Christian Science Monitor) — Douglas Fox
"The African Divide" (The Christian Science Monitor) — Jina Moore
Honorable mention:
"Confronting Rape as a War Crime" (Congressional Quarterly Press Global Researcher) — Jina Moore
Service Article
Winner: "Understanding Depression at Mid-Life" (Woman's Day) — Cheryl Platzman Weinstock
Honorable Mentions:
"Your Brain on Meditation" (Yoga Journal) — Kelly McGonigal
"Between the Lines" (Better Homes and Gardens) –Leslie Pepper
Trade
Co-winners: "Mindfulness and Weight loss" (IDEA Fitness Journal) — Kelly McGonigal
"When IT is Asked to Spy" (Computerworld) — Tam Harbert
ASJA Founders' Award for Career Achievement
Grace Weinstein, ASJA past president
The Arlene Eisenberg Award for Writing That Makes A Difference
Winner: "School of Hard Knocks" (Good Housekeeping) — Barry Yeoman
Honorable mention:
"Finding Ann Marie (Bethesda Magazine) — Christine Koubeck
June Roth Memorial Award for Medical Journalism
Winner: "The Hot Zone" (Discover Magazine) — Linda Marsa
Donald Robinson Memorial Award for Investigative Journalism
No winners.
Honorable mentions:
"A Risky Play" (City Limits) — Patrick Arden
"A Return to Baghdad"(Gay City News) — Michael Luongo
Men who have a zero sperm count from cancer treatments may still have a chance to father a child.
"We can usually retrieve sperm from the testicles of 30-50% of men who had chemotherapy even 15 or more years ago. Using ICSI, about 20% take home a baby," write Weill Cornell Drs. Zev Rosenwaks and Marc Goldstein in A Baby at Last!
Sperm can be extracted using a procedure called microdissection testicular sperm extraction (TESE), a procedure that was developed by Weill Cornell researchers.
The procedure enables doctors to identify small areas in the testicles where sperm are made and then carefully extract these healthy sperm cells, even in men whose testicles have been severely damaged by chemotherapy. These sperm are then directly injected into a woman's egg using an advanced in vitro fertilization (IVF) procedure called ICSI, which stands for intracytoplasmic sperm injection.
In a new study published online in the Journal of Clinical Oncology on March 14, Weill Cornell researchers report on more than 1,000 TESE procedures on nearly 900 men, including 73 cancer patients.
The researchers retrieved sperm in 27 (37%) of the cancer survivors, which led to the birth of 20 children using IVF techniques.
If you have cancer, the type of cancer and type of chemotherapy you receive affects your chances of successful sperm retrieval. For men with testicular cancer who received platinum drugs, the sperm retrieval rate was 85%. Men with lymphoma treated with an alkylating agent such as cyclophosphamide had lower retrieval rates, ranging from 26-36%. Sarcoma patients had the lowest retrieval rate, only 14%.
"When we started this study, we thought sperm retrieval rates would be close to zero among the group of cancer survivors, but we were surprised to discover that in many cases small areas of testicular tissue survived and resumed sperm production over a period of several years," said lead author Peter Schlegel, MD, chairman of the Department of Urology at Weill Cornell Medical College, in a press release about the study.
"This study gives men a new way to achieve fertility and the potential of parenthood. Survivors of childhood cancer should be made aware of options besides using banked sperm, adoption or donors if they want to be fathers," noted Lisa Diller, MD, Associate Professor of Pediatrics, Harvard Medical School, in the release.
Because the numbers of sperm retrieved from the testicles of cancer survivors are low, TESE is best performed at the time of egg retrieval so that fresh sperm can be immediately injected into the egg using ICSI. Any extra sperm can be frozen and preserved for future use.
Does stress affect fertility?
A body of evidence continues to build about the effects of chronic stress on a woman's ovulation and a man's sperm production. Stress may lead to a cascade of hormonal events that led to inhibition of the body's central reproductive hormone signal, and subsequently disturb ovulation or sperm production and sexual activity, write Weill Cornell fertility doctors Drs. Zev Rosenwaks and Marc Goldstein in A Baby at Last!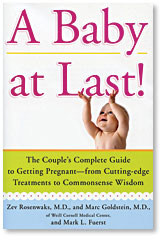 Humans are designed to endure acute stress. That's a part of life. But the significant amount of stress couples endure, cycle after cycle, as they attempt to conceive may disrupt reproductive function. Normal fitness and diet routines may fall by the wayside, leading to a more frazzled, stressed lifestyle. Putting this into Eastern philosophic terms, if you are not in harmony with yourself and your culture, you are stressed.
However in studies attempting to make a direct connection between stress and lower in vitro fertilization success rates, the results are mixed.
A new meta-analysis of 14 studies and more than 3,500 infertile women undergoing assisted reproductive treatment found emotional distress did not affect their chances of becoming pregnant. In the Feb. 24, 2011 online edition of the British Medical Journal, Cardiff University psychologists conclude: "The findings of this meta-analysis should reassure women and doctors that emotional distress caused by fertility problems or other life events co-occurring with treatment will not compromise the chance of becoming pregnant."
We still need more information to determine the exact relationship between stress and its effects. It may be helpful for couples to know that anxiety and depression won't necessarily ruin their chances of having a baby.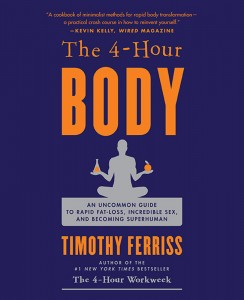 In his new best-selling book, The 4-Hour Body: An Uncommon Guide to Rapid Fat-loss, Incredible Sex, and Becoming Superhuman, Tim Ferriss sets out to rewrite the rules on how to reshape your body. He describes how he developed a minimalist approach to fitness and health, using himself as a human guinea pig to test every fad, diet, supplement, and workout he could find to identify the things that really work.
The back cover boasts about a dozen things you will learn (in less than 30 minutes), including how to double your sperm count. Ferriss has some interesting ideas here, which I ran by Marc Goldstein, MD, who is the Director of the Center for Male Reproductive Medicine and Microsurgery at Weill Cornell Medical Center, and one of my co-authors of A Baby at Last!.
Ferriss had his sperm tested in his early 30s after a friend developed testicular cancer. Even though he was in top physical shape, his sperm count was borderline normal. After researching the medical literature, he hit upon the effects of cell phone radiation on sperm. So the first thing Ferris did was to remove the cell phone from his pants pocket and carry it either in an armband or in the front pocket of a backpack.
Good idea says, Dr. Goldstein: "I agree with that. Rat studies were randomized controlled studies and indicate live cell phones near testicles might have a negative effect. I give that advice to my patients. I include this in my updated list of lifestyle changes to preserve a man's fertility."
In addition, Ferriss started cold treatments, taking short ice baths and/or cold showers 10 minutes upon waking and before bed, even though he admits that the effects on sex hormones are largely untested. And he began eating Brazil nuts, which contain selenium, a mineral Dr. Goldstein says has been shown to increase sperm production and sperm quality.
After 11 weeks, Ferriss had his sperm tested again, and says he nearly tripled his motile sperm (the number of good swimmers) per ejaculate. His ejaculate volume increase by 44%, motile sperm per millimeter by 100%, and motile sperm per ejaculate by 185%.
"The increases in his numbers are well within the large range of variability seen in multiple semen analysis in the same man," says Dr. Goldstein. "They could have nothing to do with the changes he made unless he didn't mention that he also stopped drinking heavily and using drugs." Ferriss doesn't say anything about limiting alcohol or drug use.
Ferriss also recommends that men over age 30 highly consider storing their sperm because, in general, men are becoming more infertile, many medical conditions and procedures can render men infertile, and men may change their minds about wanting kids, so why not do it?
Dr. Goldstein's advice is not so liberal: "Only store your sperm if you are going to be treated for cancer, or already have a critically low sperm count."
Ferriss has other intriguing ideas in The 4-Hour Body I'll comment about in the future.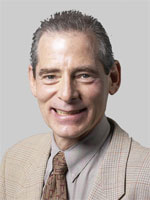 One of my co-authors of A Baby at Last!, Marc Goldstein, MD, appeared as a panelist on the Weekend Today Show last Saturday Jan. 22, answering viewers questions about men over age 40. Looking dapper as usual, Marc succinctly described how a 40-plus man could maintain a fertile lifestyle — watch your weight, don't drink too much, and stay away from anabolic steroids.
On Marc's Cornell Institute for Reproductive Medicine website he lays out guidelines on how men can live a healthy, fertile lifestyle. "Patients with infertility can have some control of their reproductive function by living healthy lifestyles. Often some 'negative' lifestyle may be contributing to their infertility. Therefore, if patients live healthy lifestyles, it is possible that there will be some improvement in their reproductive function. There may not be conclusive evidence for all these lifestyle recommendations, but rarely will following these guidelines hurt, and often they may help," he says.
10 Tips to a Fertile Lifestyle
1. Males should avoid excessive heat (such as saunas or hot tubs and placing laptops on the lap).
2. Limit coffee to 1 or 2 cups per day.
3. Do not smoke.
4. Do not use marijuana, cocaine, or other recreational drugs. Marijuana stays in the testicles for 2 weeks, so even using it once every two weeks will have a negative effect.
5. Exercise regularly and moderately.
6. Drink no more than 2 ounces of alcohol twice per week.
7. Have good nutritional habits, especially a diet rich in fresh fruits, leafy vegetables (oranges, tomatoes, peppers, leafy greens – any bright-colored fruit or vegetable), as well as fish (think SMASH: salmon, mackerel, anchovies, sardines, and herring). Avoid excess of animal fat (red meat, fried food, cheese, and whole milk). Diets high in animal fat are associated with a high risk of prostate cancer and heart disease. Meats lower in animal fat include venison, buffalo, and grass-fed beef.
8. Be aware of sexual problems and do not hesitate to ask for medical help.
9. Educate yourself about health and reproduction.
10. Seek emotional and/or psychological support; consider meditation to reduce stress.
Take Your Vitamins
It is believed that taking certain vitamins may help improve a man's fertility. The mechanism of action is believed to be as follows:
The breakdown of oxygen as it passes through the cells in our body results in substances known as free radicals. Infertile men have a higher concentration of free radicals in their semen as compared to fertile men. Free radicals attack and destroy the membrane that surrounds sperm. Anti-oxidants fight against these bad effects, and vitamins are natural anti-oxidants.
Marc suggests men take daily vitamin C (500 mg), vitamin E (200 IUs), selenium (200 mcg), a multivitamin that contains no more than 20 mg of zinc, folic acid (800 mcg), and co-enzyme Q10, or CoQ10, (200 mg). Co Q10 is an antioxidant that has been shown to increase sperm motility.
One product currently available that contains all of these suggested supplements except CoQ10 is Conception XR Natural Conception Formula for Men. It can be used with CO Q10 200 mg daily to fulfill the recommended vitamin requirements.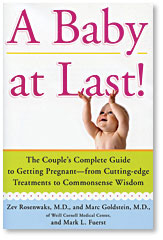 Your very own consultation with the world's leading fertility doctors!
If you can't get to New York Presbyterian-Weill Cornell for a consultation with Dr. Rosenwaks and Dr. Goldstein, this book is your chance. A Baby At Last! puts the doctors' expertise down on paper and offers all the information you need on the latest fertility treatments in order to make informed decisions. In this comprehensive, practical, and up-to-date handbook for diagnosing and treating infertility in both men and women, you'll get invaluable advice on:
When to seek help: you may not need to wait at all
Finding the right doctors, and the tough questions you need to ask
What tests to have: tests for him and her, when to have them, and why.
Whether or not you're a candidate for advanced treatments, including  IVF,  ICSI, and beyond
Covering everything from the latest technologies to the emotional hurdles associated with infertility, Drs. Rosenwaks and Goldstein share the knowledge and expertise that makes the pregnancy success rates for Weill Cornell patients among the highest in the world. Here as never before is a book that can help you, too, bring home a baby at last!
Zev Rosenwaks, M.D., is the Director of The Center for Reproductive Medicine and Infertility at New York Weill Cornell Medical Center. He is Professor of Obstetrics and Gynecology at Weill Medical College of Cornell University.
Marc Goldstein, M.D., is the Director of The Center for Male Reproductive Medicine and Microsurgery at the New York Weill Cornell Medical Center. He is Professor of Reproductive Medicine and Professor of Urology at Weill Medical College of Cornell University.
Mark Fuerst is a health and medical writer and the co-author of ten books, including The Couple's Guide to Fertility.