Posts Tagged 'cardiac rehabilitation'
If you have heart disease, you may want to find a physical activity that you can easily maintain.
The slow-paced "meditation in motion" of Tai Chi may be just what the doctor ordered.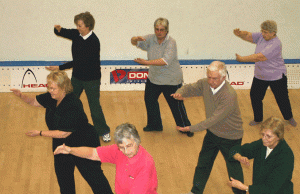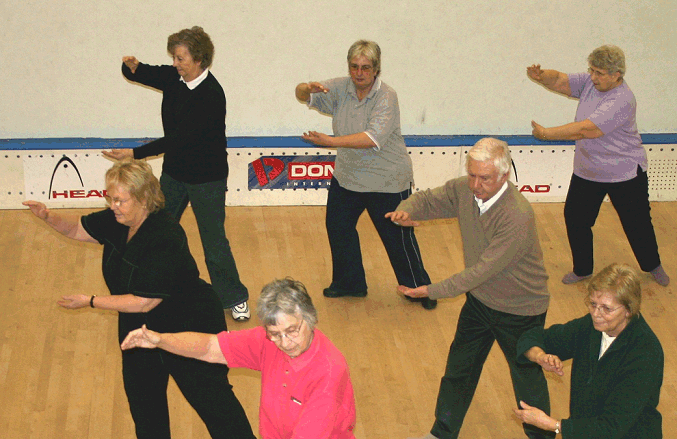 Based on the existing evidence, Tai Chi is a promising addition to regular heart care.
Cardiac rehabilitation programs are, unfortunately, underused.
"Tai Chi may be a good option for those unable or unwilling to engage in other forms of physical activity, or as a bridge to more rigorous exercise programs in frail patients," says Peter Wayne, Ph.D., assistant professor of medicine at Harvard Medical School and the director of research for the Osher Center for Integrative Medicine, jointly based at Harvard Medical School and Brigham and Women's Hospital in Boston.
"If your doctor says you have borderline high blood pressure and you are not certain you want to begin drug therapy, a non-pharmacological approach such as Tai Chi may be a way to keep your blood pressure in check.
If you have established high blood pressure and find it difficult to engage in a regular exercise regimen, again, think about using Tai Chi to aid the treatment program your doctor has designed for you."
Regular physical activity, including Tai Chi, has beneficial effects on many risk factors for heart disease, such as high blood pressure, high cholesterol levels and pre-diabetes, says Ruth E. Taylor-Piliae, Ph.D., R.N., associate professor and Robert Wood Johnson Foundation nurse faculty scholar alumna at the University of Arizona's College of Nursing in Phoenix, where she conducts Tai Chi research.
"Regular physical activity promotes weight reduction, which can help reduce high blood pressure.
Exercise can lower total LDL, or "bad", cholesterol levels, as well as raise HDL, or "good", cholesterol levels," she says.
"Among those with pre-diabetes, regular exercise can aid the body's ability to use insulin to control blood glucose levels."
Importantly, all studies to date suggest that Tai Chi may be safe for heart patients.
It may offer you additional options, whether in addition to a formal cardiac rehab program, as a part of maintenance therapy or as an exercise alternative.