Digital communities and online self-management tools have the potential to improve clinical outcomes among epilepsy patients, according to a new study.
Patients with chronic conditions are increasingly encouraged to self-manage their condition, and digital communities have the advantages of convenience, access to large populations, and building a community support network.
"We found that veterans with epilepsy who enrolled in an online patient community reported statistically significant improvements in previously validated self-efficacy and self-management measures," wrote researchers led by John D. Hixson, MD, Associate Professor of Neurology at the University of California at San Francisco.
The researchers conducted a prospective study of 249 US veterans with epilepsy using validated survey measures of self-management and self-efficacy to determine the effectiveness of a patient-powered research network, PatientsLikeMe.
The 92 individuals who completed surveys over 6 weeks showed improvement in epilepsy self-management and epilepsy self-efficacy scores, with the greatest impact on an information management subscale.
Information management includes the use of a seizure diary, tracking of side effects, and tools for medication adherence.
Online Tracking Tools
"This result potentially demonstrates that study participants believed that the availability of online tracking tools or social support mechanisms improved their self-management capabilities," they wrote.
About half of the participants agreed that the online network gave them more or better control over their condition and helped them understand their seizures.
The platform was accepted and used by a broad cohort of patients.
Older patients participated at the same rate as younger patients.
The median number of logins, postings to forums, leaving profile comments, and sending private messages were more common in completers than non-completers.
The researchers suggested that patients who are offered this type of service through their health care providers might overcome some of the self-selection bias typical of online communities.
"It is reasonable to hypothesize that this type of online intervention could positively affect other metrics of epilepsy health, such as health care utilization, morbidity, and even epilepsy-related mortality," they wrote.
"We think that it would be compelling to explore more objective metrics of epilepsy-related health, such as emergency services utilization, frequency of interactions with epilepsy care teams, and medication adherence."
Traditional medications and other technological interventions remain the essential elements of epilepsy treatment.
However, there is a growing recognition of the importance of psychosocial support, education, and self-management tools for patients.
"As a cost-effective and more time-efficient alternative, online networks and management platforms offer more ubiquitous accessibility and a larger support system than traditional methods," they concluded.
Epilepsy Websites for Patients
Epilepsy Foundation Helpline. This 24/7 helpline has trained information specialists available to answer questions about epilepsy and seizures and provide support, guidance, and access to national and local resources.
PatientsLikeMe. This network provides an epilepsy-specific support system, as well as digital tools for tracking seizures, symptoms, medications, and comorbidities.
EpilepsyU. This online resource offers information and epilepsy education and access to educational materials, social networking, and group forums.
Everyone has moments of memory lapses — you forget someone's name or telephone number, or to take your medication.
These types of memory problems can be part of the normal aging process.
But about half of those with seizures report more than average memory difficulties.
Now a simple self-management intervention may improve the cognitive performance of patients who have epilepsy, according to the results of a new study.
"About half of the 2 million people in the US living with epilepsy have cognitive problems.
Despite the significant impact cognitive functioning has on quality of life, there are limited treatment modalities with which to intervene.
This program teaches epilepsy patients self-efficacy and strategies on how to manage memory problems.
It also helps ease anxiety about memory problems and enhances the ability to cope with memory deficits," Tracie Caller, MD, Neurophysiology Fellow at Dartmouth Hitchcock Medical Center in Hanover, New Hampshire, said in an interview before her presentation at the American Academy of Neurology annual meeting in Philadelphia.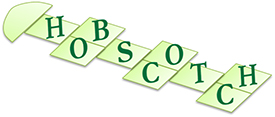 Epileptic seizures typically interrupt cognitive functioning.
"Small epileptic discharges impair cognition.
Eventually, this interrupts the encoding process for new memories.
Also, many epileptic patients have overlying anxiety and depression, which can affect concentration, which in turn affects memory," said Dr. Caller.
In addition, certain epilepsy medications, such as topiramate, can cause fatigue and affect memory and concentration.
The underlying brain abnormality that causes seizures, for example, scarring in the temporal lobe, also may affect memory, she said.
Dr. Caller and colleagues conducted a pilot study of a self-management intervention for cognitive impairment in epilepsy.
TEACHING PROBLEM-SOLVING STRATEGIES
HOBSCOTCH (HOme Based Self-management and COgnitive Training CHanges lives) is an 8-week, telephone-based intervention developed to teach problem-solving strategies and compensatory memory strategies.
Dr. Caller reported on the results of 16 adult patients with epilepsy and subjective cognitive complaints who were randomized to receive HOBSCOTCH, HOBSCOTCH+ (which adds working memory training), or usual care.
"We found that the 9 HOBSCOTCH participants had significantly improved quality of life scores as compared to 7 controls, and significant changes in depression, as well as improvement in executive function," said Dr. Caller.
"As a pleasant surprise, we also found improvement in objective memory function."
The program is "designed to teach memory strategies, to work around deficits, and improve memory confidence," Dr. Caller said.
"People with epilepsy often lose confidence in their memory, and this becomes a vicious cycle."
The structure of the program is similar to problem-solving therapy now used by primary care doctors and applied to depression and chronic diseases, such as heart disease and diabetes.
"We teach patients how to solve their own problems, for example, how to remember to take their medication by setting a reminder alarm on a cell phone or putting the medication next to their tooth brush or coffee machine," Dr. Caller stated.
She said the program would be easy to implement in a doctor's office.
"We have nurse practitioners deliver HOBSCOTCH.
A variety of practitioners, including psychologists and social workers, can deliver the intervention," she said.
So far, the researchers have enrolled 50 of a planned 60 patients with epilepsy in a clinical trial to test the effectiveness of HOBSCOTCH.
The patients in the pilot study "are satisfied with the program.
We have a low drop-out rate compared to similar interventions," said Dr. Caller.
She thinks the program also would be helpful in other neurological disorders, such as multiple sclerosis, in which patients often have memory difficulties and depression, as well as for chemotherapy patients who suffer so-called "chemobrain" post-therapy.