Posts Tagged 'fertile lifestyle'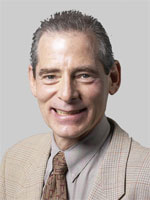 One of my co-authors of A Baby at Last!, Marc Goldstein, MD, appeared as a panelist on the Weekend Today Show last Saturday Jan. 22, answering viewers questions about men over age 40. Looking dapper as usual, Marc succinctly described how a 40-plus man could maintain a fertile lifestyle — watch your weight, don't drink too much, and stay away from anabolic steroids.
On Marc's Cornell Institute for Reproductive Medicine website he lays out guidelines on how men can live a healthy, fertile lifestyle. "Patients with infertility can have some control of their reproductive function by living healthy lifestyles. Often some 'negative' lifestyle may be contributing to their infertility. Therefore, if patients live healthy lifestyles, it is possible that there will be some improvement in their reproductive function. There may not be conclusive evidence for all these lifestyle recommendations, but rarely will following these guidelines hurt, and often they may help," he says.
10 Tips to a Fertile Lifestyle
1. Males should avoid excessive heat (such as saunas or hot tubs and placing laptops on the lap).
2. Limit coffee to 1 or 2 cups per day.
3. Do not smoke.
4. Do not use marijuana, cocaine, or other recreational drugs. Marijuana stays in the testicles for 2 weeks, so even using it once every two weeks will have a negative effect.
5. Exercise regularly and moderately.
6. Drink no more than 2 ounces of alcohol twice per week.
7. Have good nutritional habits, especially a diet rich in fresh fruits, leafy vegetables (oranges, tomatoes, peppers, leafy greens – any bright-colored fruit or vegetable), as well as fish (think SMASH: salmon, mackerel, anchovies, sardines, and herring). Avoid excess of animal fat (red meat, fried food, cheese, and whole milk). Diets high in animal fat are associated with a high risk of prostate cancer and heart disease. Meats lower in animal fat include venison, buffalo, and grass-fed beef.
8. Be aware of sexual problems and do not hesitate to ask for medical help.
9. Educate yourself about health and reproduction.
10. Seek emotional and/or psychological support; consider meditation to reduce stress.
Take Your Vitamins
It is believed that taking certain vitamins may help improve a man's fertility. The mechanism of action is believed to be as follows:
The breakdown of oxygen as it passes through the cells in our body results in substances known as free radicals. Infertile men have a higher concentration of free radicals in their semen as compared to fertile men. Free radicals attack and destroy the membrane that surrounds sperm. Anti-oxidants fight against these bad effects, and vitamins are natural anti-oxidants.
Marc suggests men take daily vitamin C (500 mg), vitamin E (200 IUs), selenium (200 mcg), a multivitamin that contains no more than 20 mg of zinc, folic acid (800 mcg), and co-enzyme Q10, or CoQ10, (200 mg). Co Q10 is an antioxidant that has been shown to increase sperm motility.
One product currently available that contains all of these suggested supplements except CoQ10 is Conception XR Natural Conception Formula for Men. It can be used with CO Q10 200 mg daily to fulfill the recommended vitamin requirements.