Posts Tagged 'overuse injuries'
The higher your annual income, the higher the chances that your young athlete will suffer an overuse injury.
That's the eyebrow raising result of a new study that shows, for the first time, a link between overuse injury rates in young athletes and their socioeconomic status.
The rate of serious overuse injuries in athletes who come from families that can afford private insurance is 68% higher than the rate in lower-income athletes who are on public insurance (Medicaid), according to the study.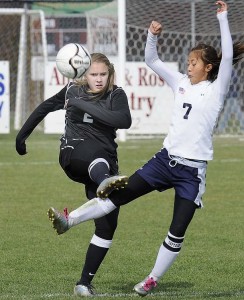 Privately insured young athletes are also twice as likely as publicly insured athletes to be highly specialized in one sport, state Loyola University researchers who previously reported that young athletes who specialize in one sport are more likely to suffer serious overuse injuries.
Neeru Jayanthi, MD, medical director of Primary Care Sports Medicine and an associate professor in the departments of Family Medicine and Orthopaedic Surgery and Rehabilitation of Loyola University Chicago Stritch School of Medicine, recently reported the results at the International Olympic Committee World Conference on Prevention of Injury & Illness in Sport in Monaco.
The findings also were presented at the American Medical Society for Sports Medicine Annual Meeting in New Orleans, LA.
"Intense specialization in one sport can cost thousands of dollars a year in equipment, fees, transportation, and private lessons," Jayanthi said.
"Having the financial resources to afford such costs may provide increased opportunities for young athletes to participate in a single sport."
RESULTS FROM ONGOING STUDY
Jayanthi and colleagues are conducting an ongoing collaborative study of athletes ages 7-18 who were seen at primary care and sports medicine clinics at Loyola University Health System and the Ann & Robert H. Lurie Children's Hospital of Chicago.
So far, nearly 1,200 athletes have been enrolled in the study.
Both institutions care for a socioeconomically diverse population.
The median income of the families of the young athletes was approximately $70,000.
About 11% came from low-income neighborhoods, while 19% are on public aid.
Athletes completed surveys reporting training volumes, age of engagement in competitive sports, and degree of specialization.
The researchers found that 30% of privately insured athletes were highly specialized in one sport, compared with 18% of athletes who were publically insured.
SERIOUS OVERUSE INJURIES
Among the privately insured athletes, 13% suffered serious overuse injuries, compared with 8% of publicly insured athletes.
Serious overuse injuries can force young athletes to the sidelines for 1 to 6 months or longer.
These injuries include stress fractures in the back or limbs, elbow ligament injuries, and osteochondral injuries (injuries to cartilage and underlying bone).
If you want your kids to stay clear of sports injuries, send them out to play.
But don't sign them up for a club team.
That's the message from the newest study linking specialized training in young athletes to serious overuse injuries.
Children who spend nearly twice the amount of time in organized sports than in free play, and especially in a single sport, are more likely to become injured.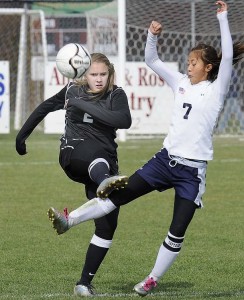 "We found a significant relationship between intense training and overuse injuries.
These kids are stressing the same areas of the body without rest while their bodies are still developing," said lead author Neeru Jayanthi, MD, Medical director of Primary Care Sports Medicine at Loyola University Health System, in an interview.
The new study found that young athletes age 8 to 18 who played more hours per week than their age – for example, an 8-year-old who played more than 8 hours per week – were more likely to be injured.
In addition, those who spend more than twice as much time in organized sports than in free play, whatever their age or sport, were more likely to be injured and have serious overuse injuries.
Typically, these injuries included stress fractures, osteochondral lesions, and low back stress fractures.
Jayanthi presented the results of the study on October 28, 2013, at the American Academy of Pediatrics annual meeting.
The study involved more than 1,200 child and adolescent athletes who came to one of two Chicago hospitals and affiliated clinics for either a sports-related injury or a sports physical.
The injured athletes tended to be slightly older than uninjured athletes, reported a higher average number of hours per week playing organized sports (11.3 vs. 9.4), and higher average hours per week in total sports activity including gym, free play, and organized sports activities (19.7 vs. 17.6).
Parents and coaches need to accept much of the responsibility for putting their children at risk for these overuse injuries, Jayanthi says.
"I believe that much of these injuries are driven by the intensity to improve skills, not just have fun," he says.
"Kids will play for hours and figure out when enough is enough.
Intense training in a single sport for most of the year teaches skill development, but sets kids up for injury.
Youth sports should be about the kids, not adults."
The bigger problem is that club teams allow the 10% of elite athletes to stay active, but "the other 90% of kids don't do much of anything," says Jayanthi.
"We need to incentivize the others to become more physically active.
We need more, not less, gym classes, and more avenues for free play in the community."
That means changing the current culture about sports and fitness so there's a positive, healthy environment for all.