Posts Tagged 'radiaton-induced heart disease'
When my sister-in-law Carol Peerce died suddenly at age 49 exactly three years ago, it was discovered that radiation-induced heart disease likely led to her heart attack and eventual death.
It turns out the radiation therapy to treat her Hodgkin's lymphoma 30 years previously had damaged Carol's heart.
At my wife Margie's suggestion, I looked into this condition and sure enough found medical evidence that radiation, and chemotherapy, given to Hodgkin's lymphoma patients put them at risk for later heart problems.
Then I found out that my friend Patrick Shaw, a contractor I knew in East Hampton, was one of these patients as well.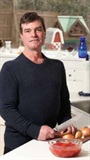 Pat had been diagnosed with Hodgkin's lymphoma at age 29 and received multiple sessions of radiation therapy and chemotherapy that included heart-toxic anthracyclines.
Little did he know that the radiation therapy and chemotherapy he received to cure his cancer would scar his heart and lead him to have several silent, near-deadly heart attacks and a stroke 20 years later.
Pat's story, and the heart risks of cancer therapies, are the basis of the cover story for the just released May 2013 issue of Heart Insight magazine.
Heart Risks from Radiation Therapy
Many people survive their cancers, but end up dying of cardiovascular disease.
Among Hodgkin's lymphoma patients who have received radiation, cardiovascular disease is one of the most common causes of death.
Studies have shown that these patients have an increased risk for coronary artery disease, heart valve disease, congestive heart failure, pericardial disease (disease of the heart lining), and sudden death.
The basic mechanism appears to be radiation-induced damage to the lining of blood vessels.
Compared to the general population, Hodgkin's lymphoma patients have higher heart risks if they were treated before age 21 or had radiation to the central part of the chest, which increases the risk of death from a fatal heart attack by 1.5 to 3 times.
In addition, a woman who received chest radiation therapy for breast cancer has a 63% increased risk of cardiac death.
With improvements in radiation techniques, including smaller amounts of radiation aimed at specific body areas, the risk of cardiovascular complications has declined.
But patients treated through the mid-1980s have a higher risk of congestive heart failure and heart valve problems.
Pat's cardiologist, Ronald Drusin, MD, Professor of Clinical Medicine at New York-Presbyterian Hospital, says: "If you had chest radiation for lymphoma in the central part of the chest and have chest pains or tightness and shortness of breath, you should be evaluated by a cardiologist."
Road to Recovery
For Pat, Dr. Drusin decided that stents to reopen the blocked coronary arteries in his heart were a better choice than bypass surgery because of radiation-induced scarring in Pat's heart.
Pat felt better after the procedure, although his recovery was complicated by a stroke.
Today, Pat's prognosis is fine, says Dr. Drusin "as long as he takes good care of himself, which he does."
Pat is back to work and now pays close attention to his exercise and diet.
As the family chef, he cooks heart-healthy meals containing more whole grains and vegetables, no salt and fewer processed foods.
He checks his blood pressure regularly and takes daily medications, a beta-blocker and baby aspirin, to keep his heart healthy.
On weekends he stays busy with his three sons' lacrosse games and other activities, including his favorite hobby, building bird houses.
Pat has some simple advice to anyone with symptoms of heart disease:
"As soon as you are not feeling well, get to a doctor," he says.
"You have to be proactive.
You are in charge of your own heart."
That's particularly true if you had radiation or chemotherapy to treat a cancer when you were younger.