May 2nd, 2011 |

Author:
Mark
I celebrated World Tai Chi & Qigong Day by going to my regular Saturday morning Tai Chi class.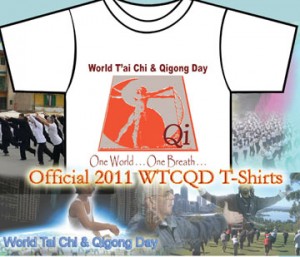 The ritual of Tai Chi begins to emerge after you start practicing for a while. This ritual, whether it's weekly group classes or daily early-morning or late-night practice by yourself, keeps you engaged.
Knowing that I will join a group of like-minded others to practice Tai Chi two or three times a week helps me to keep mentally and physically involved with Tai Chi.
This adherence can help you to learn more about Tai Chi and eventually evolve into something that becomes therapeutic.
Some aspects of Tai Chi, like other exercises or activities performed in a repetitive manner, take on the characteristics of a ritual.
"Long-term regular practice of the same Tai Chi forms becomes a daily, almost liturgical act and can represent a journey to a sacred presence," says Peter Wayne, PhD, Director of Tai Chi and Mind-Body Research Programs, Harvard Medical School's Osher Research Center.
Certain Tai Chi programs also encourage regular practice regimens and environments, for example, daily morning practice in the park.
Some schools have mandatory rituals, such as removing street shoes before entering the training space or saluting to the teacher.
For some, even putting on Tai Chi slippers has ritualistic qualities.
Many training spaces also commonly contain Tai Chi–related art and symbolic icons, and play meditative music during classes.
"Collectively, these rituals, icons, and environmental factors have the potential to create a culturally rich context for meaning, remembering, and perhaps even amplifying certain therapeutic experiences during Tai Chi practice," says Wayne.
You may just find that regular Tai Chi practice helps elevate your mood, allows you to feel better, and improves any physical aches and pains you may be suffering.

Posted in
Tai Chi and Mind Body
|

Tags:
practice
,
ritual
,
tai chi
,
world tai chi & qigong day
|

No Comments »