Posts Tagged 'strength training'
I'm a living testament to the top 10 fitness trends.
For the past 6 years, the American College of Sports Medicine (ACSM), which is the largest sports medicine and exercise science organization in the world, has conducted an annual survey of health and fitness professionals worldwide designed to reveal trends in various fitness environments.
This year the 2,620 respondents chose the following top 10 fitness trends for 2012:
1. Educated and experienced fitness professionals. Given the large number of organizations offering health and fitness certifications, it's important that consumers choose professionals certified through programs that are accredited by the National Commission for Certifying Agencies, such as those offered by ACSM.
2. Strength training. Strength training remains a central emphasis for many health clubs. Incorporating strength training is an essential part of a complete physical activity program for all physical activity levels and genders.
3. Fitness programs for older adults. As the baby boom generation ages into retirement, some of these people have more discretionary money than their younger counterparts. Therefore, many health and fitness professionals are taking the time to create age-appropriate fitness programs to keep older adults healthy and active.
4. Exercise and weight loss. In addition to nutrition, exercise is a key component of a proper weight loss program. Health and fitness professionals who provide weight loss programs are increasingly incorporating regular exercise and caloric restriction for better weight control in their clients.
5. Children and obesity. With childhood obesity growing at an alarming rate, health and fitness professionals see the epidemic as an opportunity to create programs tailored to overweight and obese children. Solving the problem of childhood obesity will have an impact on the health care industry today and for years to come.
6. Personal training. More and more students are majoring in kinesiology, which indicates that students are preparing themselves for careers in allied health fields such as personal training. Education, training and proper credentialing for personal trainers have become increasingly important to the health and fitness facilities that employ them.
7. Core training. Distinct from strength training, core training specifically emphasizes conditioning of the middle-body muscles, including the pelvis, lower back, hips and abdomen – all of which provide needed support for the spine.
8. Group personal training. In challenging economic times, many personal trainers are offering group training options. Training two or three people at once makes economic sense for both the trainer and the clients.
9. Zumba and other dance workouts. A workout that requires energy and enthusiasm, Zumba combines Latin rhythms with interval-type exercise and resistance training.
10. Functional fitness. This is a trend toward using strength training to improve balance and ease of daily living. Functional fitness and special fitness programs for older adults are closely related.
Last Spring, my wife and I bought a series of personal training sessions with certified pros (#1) at both of our kids' respective school fundraisers.
My plan is ask one of these personal trainers (#6) to set up a general strength training program (#2), in particular working on my upper body strength so I can continue to carry home a case of seltzer from the beverage store a few blocks away (#10).
I'd like to specifically work on core training (#7), which I think will help with turning my waist during the Tai Chi classes I take twice a week at my local Y, mostly with other baby boomers (#3).
I've become much more aware of portion sizes recently with my wife on a weight-loss program, and with my doctor's encouragement, I'm doing aerobics for 30 minutes about twice a week (#4).
One of the issues I follow regularly is childhood obesity (#5) and I blog about it often.
Okay, so I don't do Zumba classes ("I won't dance, don't ask me") and I'd rather work one-on-one with a personal trainer than in a group.
But the fitness pros pretty much got it all right in their predictions for next year's top trends.
In the April 2011 issue of American Legion magazine, I wrote about how a well-rounded physical activity program that combines strength training with aerobic activity is good for your heart and overall health.
Strength training gets results fast – do it twice a week for a few weeks and you'll start to see and feel your body change, compared with three times a week with aerobics.
Working out with weights can also reduce your blood pressure, improve your insulin sensitivity, protect you against bone loss, and reduce your risk of falls. And your quality of life will improve and you will be able to live independently for longer.
You can increase your strength by 25-30% and put on nearly 2.5 pounds of muscle in just 18-20 weeks of progressive resistance training, according to a new study on resistance training for aging adults by University of Michigan researchers published in The American Journal of Medicine.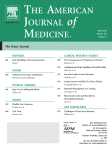 "Resistance exercise is a great way to increase lean muscle tissue and strength capacity so that people can function more readily in daily life," says Mark Peterson, Ph.D., a research fellow in the University of Michigan Physical Activity and Exercise Intervention Research Laboratory at the Department of Physical Medicine and Rehabilitation.
Progressive resistance training means that the amount of weight used, and the frequency and duration of training sessions, is altered over time to accommodate your improvement. You need to increase the resistance and intensity of your training to continue building muscle mass and strength.
Peterson says that anyone over age 50 should strongly consider participating in resistance exercise. To start out, particularly if you are relatively sedentary, he recommends beginning with exercises that use your own body weight, such as squats, modified push-ups, and lying hip bridges, as well as non-traditional exercises that progress through a full range of motion, such as Tai Chi, Pilates, or Yoga.
In the American Legion article, I mention that to maintain your health, exercise guidelines suggest you do two days of strength training each week in addition to moderate aerobic activity for 30 minutes, five days a week.
A regular regimen of 8-10 resistance exercises using the major muscle groups on two non-consecutive days allows time for your muscles to adapt, which reduces the potential for excessive muscle soreness and injury.
Kerry Stewart, Ed.D., Director of Clinical/Research Exercise Physiology at Johns Hopkins University, told me once you start lifting weights, you will gain self-confidence and be able – and want – to do even more.