Posts Tagged 'Swimming Dragon'
In New York Times columnist Jane Brody's article on the downside of Tai Chi, she suggested "the proper question to ask yourself may not be why you should practice tai chi, but why not."
Taking the opposite, albeit tongue-in-cheek approach, a recent blog by Boston Tai Chi instructor Randy Moy posted on Swimming Dragon Tai Chi listed the top 5 reasons not to do Tai Chi and qigong.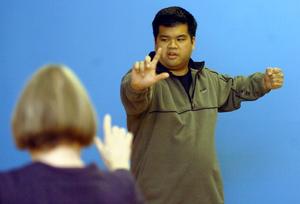 "After many years of conversations with two types of people–those who crave personal growth, and those who don't, I have come to believe that for many people, there are some darn good reasons not to do Tai Chi, beyond the obvious ones, like being in a body cast," writes Moy.
"If you fall into one of these categories, then you shouldn't ever let some chipper, well-meaning Tai Chi teacher like myself convince you that Tai Chi is the right choice for you."
Here are his Top 5 reasons not to do Tai Chi and qigong, and bits of his tart answers.
Check out the full article for the full effect.
1. You enjoy feeling older than you are.

Researchers have found that people who do just three 60-minute sessions of qigong or tai chi per week, feel younger and more energetic when they were younger.
2. You embrace those heavy metal toxins building up in your body as a badass homage to your Motley Crue concert days. Rock on!
The way to really cleanse your body, besides being careful of what you eat, drink, and slather on your body, is to support your lymphatic system to do its work.
In order to do this, it's helpful to breathe deeply using qigong's various breathing exercises.
Many of these exercises are specifically designed to aid in the detoxification of your body.
3. You are invincible to running related injuries.
The practice of tai chi and qigong can restore meniscus in your knees so it can take the harsh impact of the pavement when running.
4. You hate Tai Chi and qigong.

The attitude of some studios, coupled with weird postures and tendency to quench your thirst you have from reciting healing sounds for 20 minutes with all the twig tea you can drink, can create an off-putting, too-strange atmosphere for regular people just looking for a lot of workout and maybe a little Zen.
However, whether you love martial arts, meditative exercises, improving health… there is a style, and an instructor for you.
5. You think the hospital is a specialized Club Med, and don't mind staying there more often. The food stinks, but the staff is attentive!
Health insurance statistics show that people who practice meditative arts like Tai Chi and qigong are about 87% less likely to be hospitalized for heart disease, 55% less likely for benign and malignant tumors, and 30% less for infectious diseases.
As for me, I'll continue taking Tai Chi classes three times a week at my local Y, as well as do a little home practice thrown in between.