Posts Tagged 'Team Type 1'
Professional bike racer Phil Southerland calls himself a "rare bird" because he is a diabetic who is also a professional athlete.
He's also a role model and humanitarian who as the CEO of Team Type 1, a group of Type 1 diabetic athletes who race bikes professionally as a platform to inspire thousands of people around the world who are battling diabetes.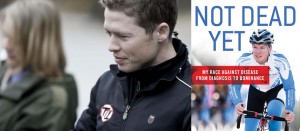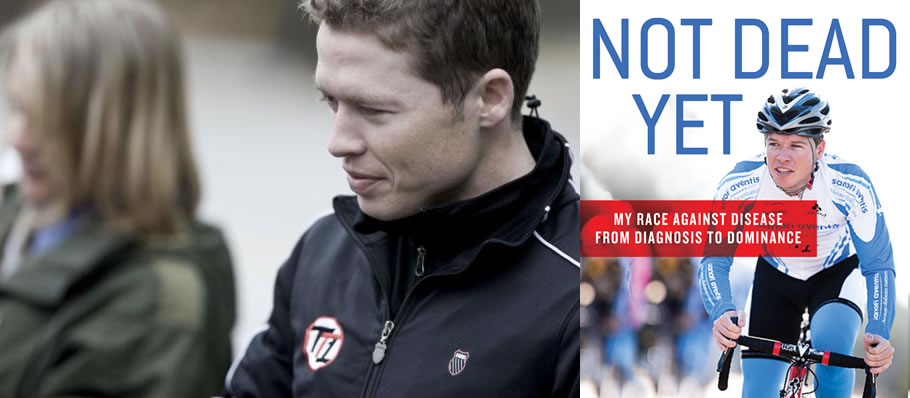 Last week, Southerland led a 4-mile bike ride around Central Park to commemorate the 2nd Health Summit held by the United Nations.
The Noncommunicable Disease Alliance hosted "UNite for a Healthy Future," an afternoon rally to engage the public in the fight against diabetes, cancer, heart and chronic respiratory disease.
About 366 million people worldwide have diabetes, according to the latest figures from the International Diabetes Federation released in advance of the UN summit.
Southerland, age 29, was diagnosed with type 1 diabetes as an infant, and has gone on to a career as a professional cyclist and is now the driving force behind Team Type 1, a team of 101 amateur and professional cyclists, runners, and triathletes.
More than 80 of the athletes have diabetes, and Team Type 1's mission is to bring hope to those affected by the disease around the world.
Southerland described his story in the fascinating biography, Not Dead Yet: My Race Against Disease from Diagnosis to Dominance, written with John Hanc and published earlier this year.
He mentions that "Team Type 1 was a pipe dream right here, in Athens (GA), when I was a college student pedaling around these same streets, in order to get to class on time.
We're doing it for a mission — to show what diabetics can do."
And his team has done just that.
In 2006 and 2007, Team Type 1 won the Race Across America, a legendary 3,000-mile cross-country bike race that is ranked as one of the toughest endurance challenges.
Part of Southerland's tale is how he has used his fame to help others.
He has made two trips to Rwanda to set up a program to help children with Type 1 diabetes in partnership with international government and academic health organizations.
Last November, Southerland delivered 40,000 test strips, 400 blood sugar monitors, and insulin strips to 400 Rwandan children.
This past March, he brought together representatives from Rwanda's Ministry of Health, the Rwanda Diabetes Association, the US Centers for Disease Control, US Embassy in Rwanda, and the University of Pittsburgh to set up a project aimed at educating local doctors and patients about diabetes detection and access to information and donated supplies.
He wrote in Not Dead Yet that "my efforts to control my diabetes are non-stop and constant."
It seems that's his motto about spreading the word about the fight against diabetes as well.